Manage your own Taco Shack! Buy upgrades, hire employees, run ads, join a franchise, and most importantly… sell tacos!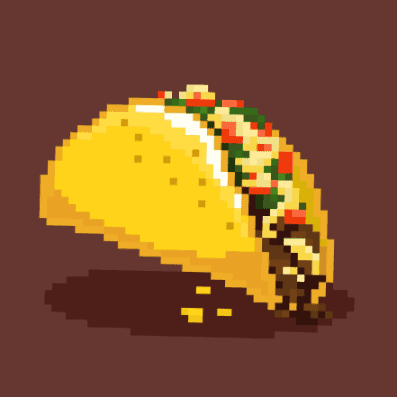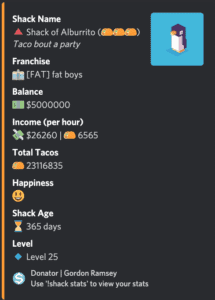 – Make money by increasing your hourly income!
– Buy upgrades to increase income!
– Hire employees to make more tacos!
– Edit your menu to attract customers!
– Work yourself to make some side cash!
– Collect tips from the tip jar!
– Gamble money as a side hustle!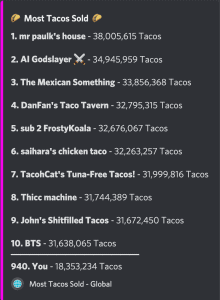 Compete on the Leaderboards!
– Become the highest on the leaderboard!
– Compare yourself with just your server or worldwide!
Shack Leaderboards:
Tacos Sold / Income / Richest / Shifts / Daily & Vote Streak
Franchise Leaderboards:
Level / Richest / Members / Shifts / Income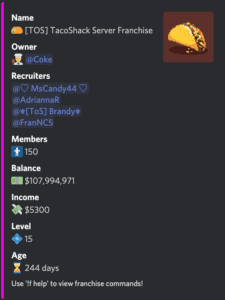 – Join up with your friends and other shacks to create a Franchise
– Compete on the 5 leaderboards to become the best Franchise!
– Work together to level up, upgrade and better your Franchise!
– Promote your members to increase efficiency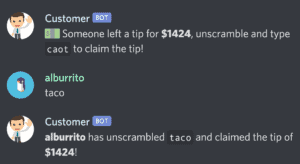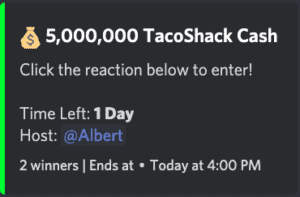 Join the Support Server to access features like:
– Levels
– Custom Tip Jar Channel
– Customer Bot to sell your tacos
– Franchise Recruitment
– Events & Giveaways